Birthdays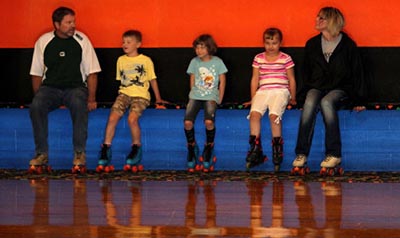 Public Skating Birthday Parties!! 
$72.00 Dollars For a Party of Eight
(each additional guest is $9.00 extra)
Bring Your Cake And Gifts and We'll Clean Up The Mess! 
Admission and Regular Skate Rentals.
Soda, Pizza and Ice Cream.
Balloons.
Paper Products.
Lucky Spin Game and Glow Stick for Birthday Child
Name Announcement and Special Song Dedication.
Birthday Parties Can Be Scheduled During Any Of Our Public Skating Sessions (See Schedule).  
Click HERE to Schedule Online!!
Click HERE for a Printable Birthday Flier.